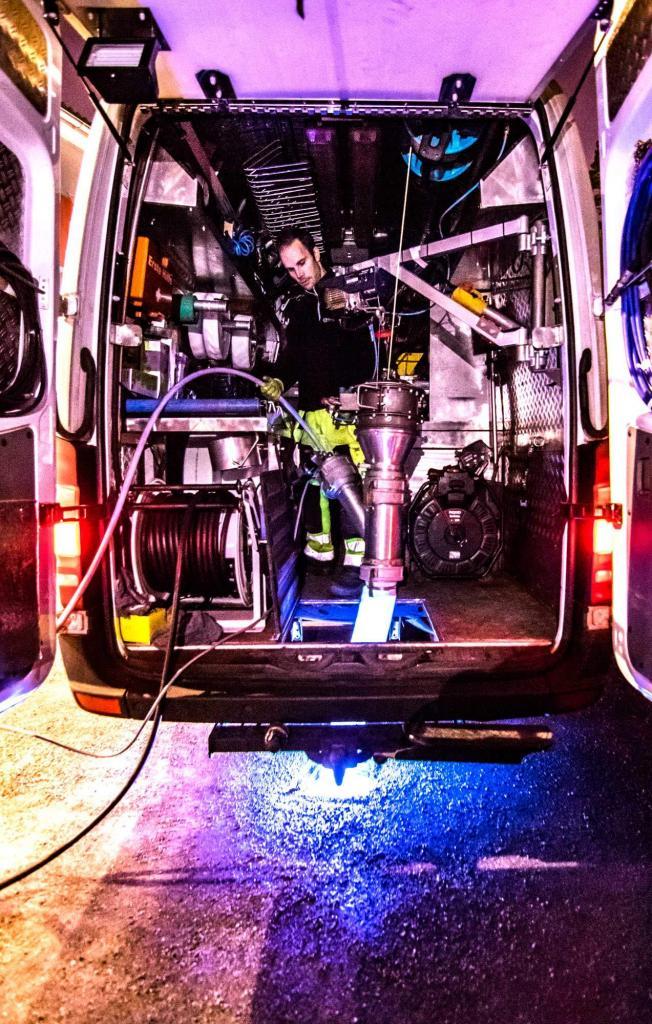 What is relining?
With
relining
you can renovate cracked or damaged sewers without having to replace the entire pipe. This means you don't need to do any costly and damaging excavations to access the pipe. It works by inserting a liner coated with resins, then forcing it to the sides of the old pipe with the use of compressed air. Once it's cured you have a brand new pipe within the old one. This process is faster, more cost effective and have less impact on the residents than traditional renovation techniques.
Why choose the UV Relining solution?
Ordinary relining solutions use a two component resin, combined with compressed steam in order to cure the liner. Our Uv relining system is, thanks to the UV curing resin, at least 500% faster than other systems on the market. Because of the innovative one component resin that only cures by uv-light you can prepare the liners before going out on-site, pour back excess resin for use later on and have no stress during the installation. This also means you don't have to mix any resin yourself and thereby risk getting the mixture wrong. All of this combined with the user friendly touch screen with a live video stream of the process and all the data you need minimizes the risks during the installation.